The chief executive of Bank of Montreal got a half-million-dollar raise last year, despite the bank missing three of four performance targets, reported by the Globe and Mail reports.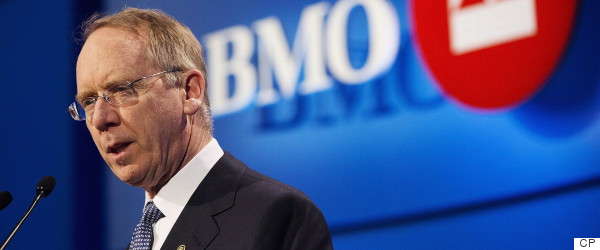 Bill Downe's total compensation rose 4.9 per cent in 2014, to $9.94 million from $9.48 million, according to the company's proxy circular. Most of that can be accounted for by a 35-per-cent jump in Downe's bonus, to $1.75 million from $1.3 million.
The bank made its target for revenue growth for last year, but fell short on earnings per share, return on capital and on how efficiently it uses its assets, the Globe reported.